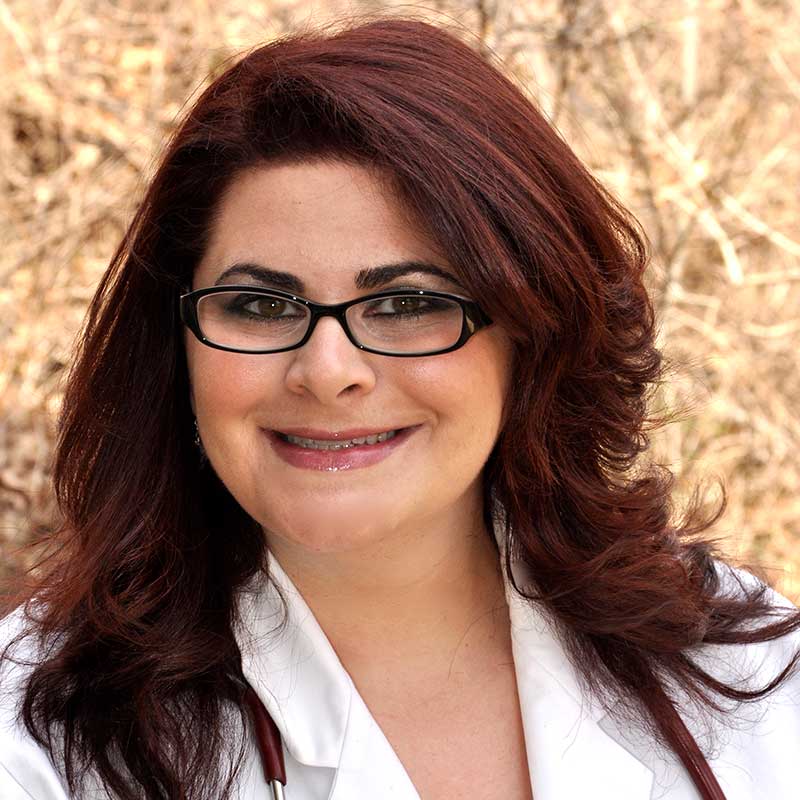 Elissa B. Gartenberg, D.O.
Elissa B. Gartenberg, D.O. is Board-Certified in Family Medicine by the American Board of Family Medicine. She grew up in the suburbs of Detroit, Michigan. She graduated from the University of Michigan with a bachelor's degree in psychology. She attended a post-baccalaureate pre-med program and graduate program in Biology at Harvard University. Dr. Gartenberg went on to medical school at Michigan State University College of Osteopathic Medicine and graduated in 2002. She completed a transitional dual accredited internship through Henry Ford Health Systems in Detroit and Warren, Michigan. She then moved to Arizona and completed her residency in Family Medicine at Mayo Clinic in Scottsdale. Dr. Gartenberg completed her Medical Acupuncture training through the Joseph Helms Institute for Medical Acupuncture at the UCLA David Geffen School of Medicine.
She has always had a passion for alternative and holistic medicine. She is very passionate about tobacco cessation and serves as the State of Arizona's Tar Wars Coordinator promoting anti-smoking campaign to 4th and 5th graders. She also enjoys teaching medical students. In her spare time, she enjoys writing, public speaking, meditating, hiking, boating, singing, and spending time with family and friends.
Dr. Gartenberg is a Mayo Clinic trained family physician. She practices comprehensive traditional evidence-based medicine and incorporates complementary and alternative treatments into her practice. She believes there is more to healing than just taking a prescription. Through years of research and experience working in various medical settings, she is now offering her unique style of practice in a holistic setting. She works closely with Nurse Practitioner, Christen M. Fouts, FNP.
We are looking to hire a new provider.
Please contact us if interested (602) 363-1631.